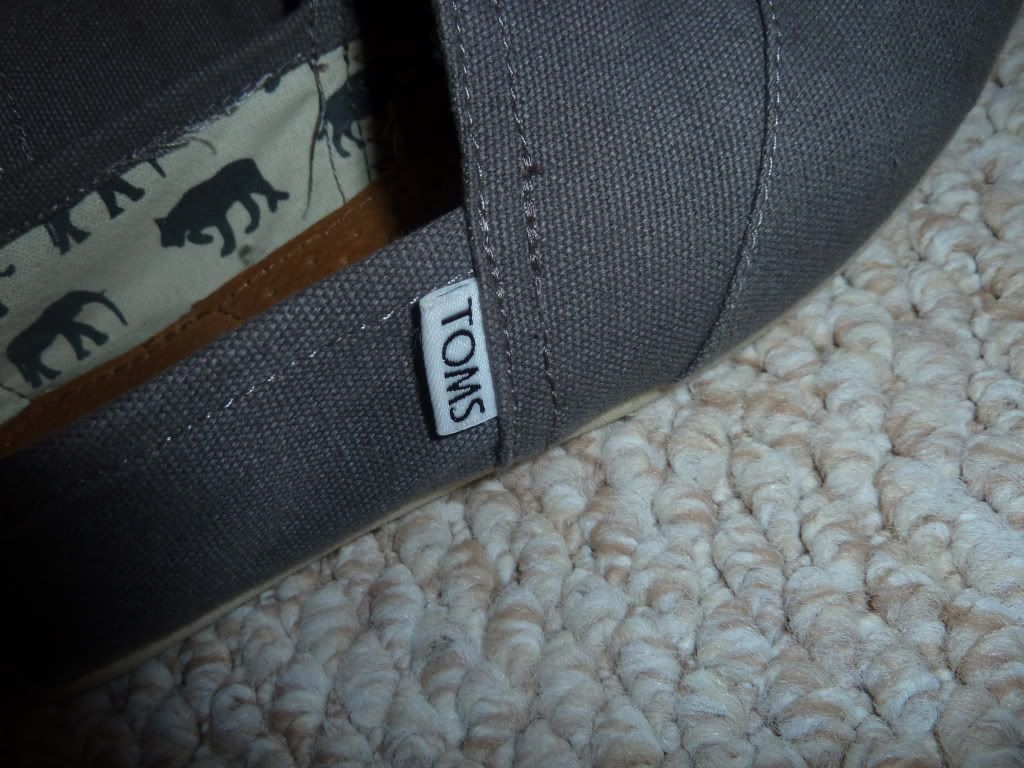 if you're wondering about the title, yes i'm talking about muppets of treasure island. yes, i'm a geek.
finally here are my toms! i know i've been meaning to talk about them for ages but i never got round to taking some snaps of them, and since i'm now on photobucket and managed to 'un-border' my photos i thought i'd finally get round to it. first let me just say, these are the comfiest shoes i have ever had.
they're pretty expensive for a pair of espadrilles, but for the amount of support and quality you get it think £32.99 is fairly reasonable. they are so versatile you can wear them with absolutely anything and their range of colours is so great.
if you were thinking about buying a pair of toms i really do reccomend you go for it, but one thing i should add is that they stretch so much. i bought a size 6 and i'm normally a 5.5, the 6 felt really tight when i tried them on and i was tempted to go for a 7, but then the lady in office told me that they stretch loads and she was right haha. they're now really loose and comfortable, they fit perfectly. i'd say you have to be patient with them, mine took a couple of weeks to 'mould to my feet' but once they got there they're my favourite pair of shoes to wear. they're perfect for summer, and would be great for long walks.